Description
Discover the power of the "Infrasoothe Therapeutic Pad," a versatile and highly effective device designed for both people and pets. Utilizing the synergy of deep infrared heat and red light therapy, it significantly improves blood circulation, relieves pain, repairs cells, and prevents disease. Ideal for arthritis, inflammation, strains, sprains, and post-surgery recovery, the Infrasoothe Therapeutic Pad offers a natural and safe alternative to conventional treatments. Experience the rapid relief and healing that thousands of satisfied users are raving about – try the Infrasoothe Therapeutic Pad today!
Contents of the Package
Main unit light therapy pad:1      lnstruction manual:1
USB British standard plug:1        Velcro strap:4
Power cord:1                   Positioning strap buckle:2
Function of the Product
subcutaneous thermal warmth by means of deep infrared heat.which improves blood circulation,relieves pain,eliminates strain,repairs cells and prevents disease.
*It is suitable for arthritis,osteophytes,trauma degeneration,inflammation,rehabilitation of strains,sprains,muscles,bones,skin,wounds,surgery,ageing,dysplasia and other ailments,helping
blood circulation and boosting immunity etc.
*Red light lt triggers increased circulation,reduces inflammation and degeneration,accelerates wound healing,etc.
*lnfrared light lt reaches deeper tissues,such as muscles,tendons and ligaments to improve them.
Operating Instructions
Remove the Light therapy pad and the power cable separately fromthe inside of the box.Then,connect one end of the cable to the socket on the back of the product.
②Connect the power cord to a power source via the USB port you can use a mobile power source and a power plug.
③lnstallation is complete.Press the on/off button on the cable to make it work.
*Note:When the power is connected,press the On/Off button and it will light up.After 5,10 or 15 minutes of continuous use,it will stop automatically.The black on/off button has a cycle function with frequency combinations.
The internal timer is advised to turn off the pad after 15 minutes for each area and to place it flat on the tablet in the position where your pet needs to be improved,the area to be treated for the problem or the acupuncture point to be stimulated.Each area is treated for a maximum of 15 minutes per day.
Do not shine towards the eyes of people or animals.lfnecessary, the power plug is inserted into the pad for a quick release.The backing on the pad is made of a comfortable material which is easily adhered The light therapy pad is a healthcare product lt promotes deep to the Velcro strap.
Power supply is compatible with international power supplies(requires suitable power supply unit)
Basic Parameters
Product name:Light therapy pad        lnfrared wavelength:850nm
Number of LED:112pcs/152pcs         Red wavelength:660nm
Total power 12W                    Output power 12V-1A
lnput voltage:100-240V               lnput current 1A
Many Benefits of the PETS CARE light therapy Pad
APEX[PETSCARE] light therapy pad is a unique therapy of red light used by LLLT as a non-invasive therapeutic tool in animal restoration and treatment of affected areas.The red light penetrates the skin and is absorbed by the cells,triggering photobiomodulation mechanisms,which include the release of nitric oxide,increased blood circulation and pain relief.lt penetrates the skin and is absorbed by the cells to trigger photobiomodulation and the production of ATP the final energy produced by the granulosa,which gives the cells the energy todo more work and the pet body to absorb the most wavelengths.
[Functions of 660nm Red Light]
*There is an extensive literature outlining the benefits of 660nm wavelengths.lt can enter the entire range of skin tissue to promote healing and regeneration.
*Various benefits include the combination of 660nm wavelengths with 850nm near infrared wavelengths.This has been shown to delay the development of muscle degeneration and enhance the performance of skeletal muscle.
*Reduced inflammation:ln astudy examining the effects of red light therapy on inflammation,an anti-inflammatory effect was found.
* lmprovement in healing:lt promotes the resorption and formation of cells around the area to be repaired without causing any changes to the bone structure.
*Reduces post-injury swelling:lna study of sciatica in animals,660nm wavelengths were found to significantly help reduce pain.
* Accelerated wound healing:lt increases the formation of new blood vessels and enhances collagen deposition,which helps to heal wounds.
[Functions of 850nm lnfrared Light]
*Anti-inflammatory effects:lt can help to reduce joint and muscle pain and reduce general inflammation in the body.lncreased muscle recovery:Astudy has observed that the use of
NIR light increases muscle mass after activity and reduces inflammation and oxidative stress in muscle biopsies using a wavelength of 850nm.
*Healing of skin wounds Skin lesions heal faster after exposure to 850nm wavelengths of light therapy.
Application and Range of PETS CARE light therapy Pads
112/152 medical grade LED lights with a wider area to better cover the pet repair and improve the location of strong cells and affected areas.The invisible infrared light(wavelength stable 850nm)penetrates to a depth of 30-40nm.lt is therefore beneficial for bones,joints,nerves and deep muscle problems.Soft,comfortable and lightweight provides maximum comfort for everyday use.You can adjust the velcro strap to spotlight without lifting around the target area and focus on the treatment at home or in the studio.
A safe and natural solution,this non-toxic light therapy has no negative effects on pets.lt helps to accelerate joint recovery and pain relief.ltutilizes the healing power of red and infrared light at specific wavelengths and frequencies.lt has been shown to be effective in accelerating the body's natural repair,pain relief,strengthening of strong cells,strengthening of the immune system,clearing of blocked blood vessels and accelerating wound healing.lt also helps to flush out
toxins,increase nutrient absorption,boost metabolism,reduce swelling and inflammation,and stimulate the immune system to rejuvenate.
Medical grade light application:lt is designed to relieve pain,restore wounds and prevent muscle relaxation in pets.lt switches off automatically for 15 minutes and the time control can be used at any time.Use it once a day,it is safe for all pets'skin and fur.It is recommended by physiotherapists for pets and is guided in its use by professionally experienced clinical staff.
Light therapy technology utilizes today's leading medical applications and techniques.lt has been used by over 13,000 pet families in their homes.
Now,fora fraction of the time and cost your pet can successfully relievejoint and muscle pain at home. Ask yourfamiliar veterinarian,pet physiotherapist or pet shopfor more information.
Notes on the Use of the Light Therapy Pad and Adapter
Please read the following precautions first.
* Please follow the manufacturer's special transformer and power socket to ensure proper operation of the product.
*Do not place the light therapy pad in direct sunlight or near flammable materials.
*Do not disassemble it yourself as this may be dangerous.
*Do not use acidic,alkaline or alcoholic liquids to scrub it as this may slow down its wear and tear.
*Do not leave the productin areas of high temperature or high humidity and keep it dry.
*Do notswitch on and unplug the power supply when the product is notin use or when people are not present.
*Do not tie the power cord in knots,bundle it into a bundle,etc Do not use it when its outer skin is damaged.
*Do not use the multifunctional adapter socket.
*Unplug the power cord first if you encounter any of the following situations.
× Stop using
×Light therapy pads and power supplies are exposed to water or stored in sunny and cold places.
× If the power cord or power plug is damaged or broken.
×Safety factors such as odour,smoke or sparks from the wiring
(If you have any questions,please contact our 24-hour hotline+85296311168)
*Use with caution during pregnancy or as directed by a doctor.
*If the productfails due to disassembly oraccidental damage by yourself,you are responsible for the parts and repair costs.
Note:For your safety and to avoid accidents,please follow the above precautions.lf the light therapy pad and power supply are not used in accordance with the above precautions,we reserve the right to exclude liability forany damage to the light therapy pad orany accident that may occur as a result of the use of the light therapy pad and power supply.
After-sales Service Guarantee and Advice
*One year free maintenance service under normal use from the purchase of this product.If the maintenance period is exceeded,a charge will be made for the cost of parts.
*If replacement parts are required,we will charge you according to the service parts repair price list.
*When the product is being repaired,the product should be properly packed for repair by yourself to avoid damage in transit
*Maintenance is not free of charge during the valid maintenance period in the following cases.
1.Theproduct is damaged by force majeure(fire,earthquake,typhoon,etc)
Accidental and deliberate damage(scratch,drop,bite,break,blow,water,etc)
Accidental negligence(loss,improper storage)or other unnatural factors.
2.Malfunction or damage caused by improper storage,etc after 7 days of use onthe date of purchase.
3.Incomplete recording of information,failure to enter the date of purchase,absence of a receipt from the purchasing store,etc.
4.Damage caused by not maintaining the product in special environments,such ashumidity,sunlight,use with alcohol or acidic or alkaline liquids.
5.Users who do not follow the instructions for use.
Promise and Confidence Guarantee
If a part fails or is not accidentally damaged during the one-year maintenance period of our products,we wil repair the product free of charge or offer a free replacement.ln the case of non-maintenance period,we wlll charge a discretionary repair fee to ensure the good quality of all our products.lf you find any problems with your product,please contactyour dealerorour24-hour hotline at+85296311168 and we will arrange for a repairto be carried out If the product cannot be repaired,we will replace it with a new one free of charge during the maintenance period to ensure the best possible results and your satisfaction.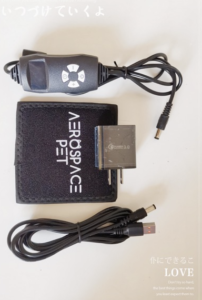 Infrasoothe Therapeutic Pad
$

160.00